Download our free guide to the election results and the implications for the tech sector
The 2019 European elections are the most significant yet for the tech sector.
Policymakers in the coming term are widely expected to focus on areas from corporate and digital taxation, data regulation, competition against online platforms, and privacy.
In this guide we cover:
The outcome of the election
Key policy areas for the tech sector
Key newcomers to watch
Key veterans to watch
Timeline and next steps
Fill out the form and get your free copy today.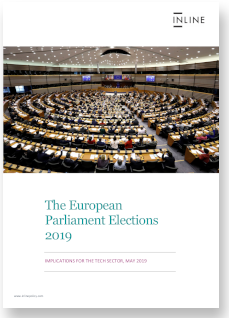 When you download one of our eBooks or guides, we may occasionally send you further blog or content offers that we believe you may also find interesting or helpful. We hope that's a reasonable expectation on our behalf and you can choose to opt out or change your preferences at any time.
For further information, on how we process your data and keep it safe, please read our privacy policy.